Look after your skin as it adapts, mends and protects you from the outside world
The Trulūm Skin care range from Synergy is a premium skin care line, helping the skin to not only look younger, but also act younger at the cellular level.
Cleansing Gel
Hydrating Toner
Brightening Serum
Moisturiser
Eye Cream
Intrinsic Complex
Benefits of the Trulūm Skin Care Range
Supports multiple skin types
Skin will look and feel healthier
Promotes smoother and firmer skin
Increased skin hydration
Supports skin strength by accelerating collagen and elastin synthesis
Wrinkle reduction benefits
Enhanced protection from environmental elements
Facts About the Skincare Range
Consists of seven botanical-rich products
Scientifically formulated to address the skin microbiome through valuable and quality ingredients and microbiotic technology
Exclusive combinations of plant, fruit, oat, seed and yeast extracts
Penetrates the 3 layers of the skin to support elasticity and give a radiant glow
Creams have been designed to reprogramme the skin to act younger
Working from the inside out, the range helps the skin to heal and repair
Products that will purify, fortify and protect the skin on every cellular level
Cleansing Gel
An all-in-one cleanser supporting multiple skin types, Trulūm Cleansing Gel offers a refreshing and invigorating first step in your skin care regimen.
Featuring a gentle cleansing agent that doesn't strip the skin of naturally occurring beneficial lipids, Trulūm Cleansing Gel supports the skin's protective barrier, removing environmental contaminants and irritants while retaining moisture for a softer, clearer looking complexion.
Benefits
Gentle cleansing without stripping lipids
Removes makeup and environmental irritants
Cleans pores for a clear complexion
Supports healthy exfoliation
Perfect for multiple skin types
Key Ingredients
Kakadu plum is a superfruit known as one of the world's richest sources of vitamin C, which supports and protects healthy skin. Red algae acts as an emollient, forming a moisturising barrier on the skin without oiliness. Olive oil, coconut oil and fructose combine to provide mild cleansing without irritation.
Hydrating Toner
Trulūm Hydrating Toner is the second step in your skin care programme and purifies and prepares the skin to efficiently absorb the rich, natural ingredients and powerful extracts of the other products in the Trulūm skin care regimen. The Toner will help to regulate moisture levels, minimise sensitivity and balance the skin's pH levels and this unique formulation also supports the natural processes of the skin to provide a healthier look and feel.
Benefits
Increased moisture
Non-astringent and gentle, maintaining a healthy skin biome
pH-balancing for lipid health
Stabilises the skin by inducing the skin's natural responses
Key ingredients
Beetroot increases moisturisation. Watermelon, lentil and apple extracts provide amino acids, vitamin B5 and polysaccharides to support skin health and moisture balance. Oat extracts high in avenathramides, which are unique and powerful anti-irritant compounds.
Brightening Serum
Trulūm Brightening Serum promotes an even, pure skin tone and complexion by diminishing discoloration at the source and has been shown to measurably improve skin luminance and decrease roughness. It supports a fresh, renewed appearance and increases exfoliation to bring out a youthful glow.
Benefits
Increased skin luminance
Targets the melanocytes to ensure melanin is created at the right speed, avoiding over-production
Helps to exfoliate dead skin
Decreases skin roughness
Supports skin strength
Key ingredients
Niacinamide provides skin-whitening benefits. Daisy flower extract, dragon fruit extract, tomato extract and others support and maintain healthy skin.
Moisturiser
Trulūm Moisturiser stimulates the skin's moisture production, hydrating the epidermal surface from the inside. In addition to fortifying the skin with long lasting moisture and hydration, this cutting-edge formula also fortifies the skin and supports a healthy look and feel.
Benefits include
Increases skin hydration by as much as 88% in 30 minutes
Extended moisturisation for up to 24 hours
Reveals a fresh appearance
Supports skin strength by accelerating collagen and elastin synthesis
Key ingredients
Apple fruit extract provides skin hydration. Jojoba leaf extract fortifies skin. Vitamin C oil is highly absorbable, improving skin condition.
Eye Cream
Ageing is often most visible around the eyes, as fine lines and wrinkles develop from our natural expressions. Maintain a youthful appearance by decreasing these fine wrinkles from the inside with the powerful Trulūm Eye Cream. Using the latest science, Trulūm Eye Cream supports rapid skin plumping around the eyes to quickly provide a younger looking appearance.
Benefits include
Skin plumping
Helps reduce wrinkles
Reduces wrinkles in the crow's feet areas
Key Ingredients
Adenosine provides powerful anti-wrinkle benefits. Kakadu plum is a superfruit high in vitamin C that improves skin condition. Date palm helps promote a healthier look to the skin.
Intrinsic Complex
Trulūm Intrinsic Complex gives the skin the strength it needs to protect against and minimise the damage from sun exposure, pollution and other irritants. It has the most advanced innovative formula for preserving the skin's intrinsic luminance in the face of environmental contaminants. It supports optimal skin function at the deepest level to help even and lighten skin tone while increasing smoothness and firmness.
Benefits include
Protects against photosensitivity
Increases evenness and lightens skin tone
Increases skin smoothness and firmness
Key Ingredients
Poria mushroom and water reed (phragmites communis) support the skin's natural processes to promote a healthier look and feel. Soybean seed extract and nopal cactus help to maintain skin health and function.

The Trulūm skin care range can be bought individually click here
or as a complete pack (all 6 products) or basic pack including; Cleansing Gel, Hydrating Toner, Moistuizer and Intrinsic Complex

Collagen+ Beauty A supplement that supports your skin, nails and hair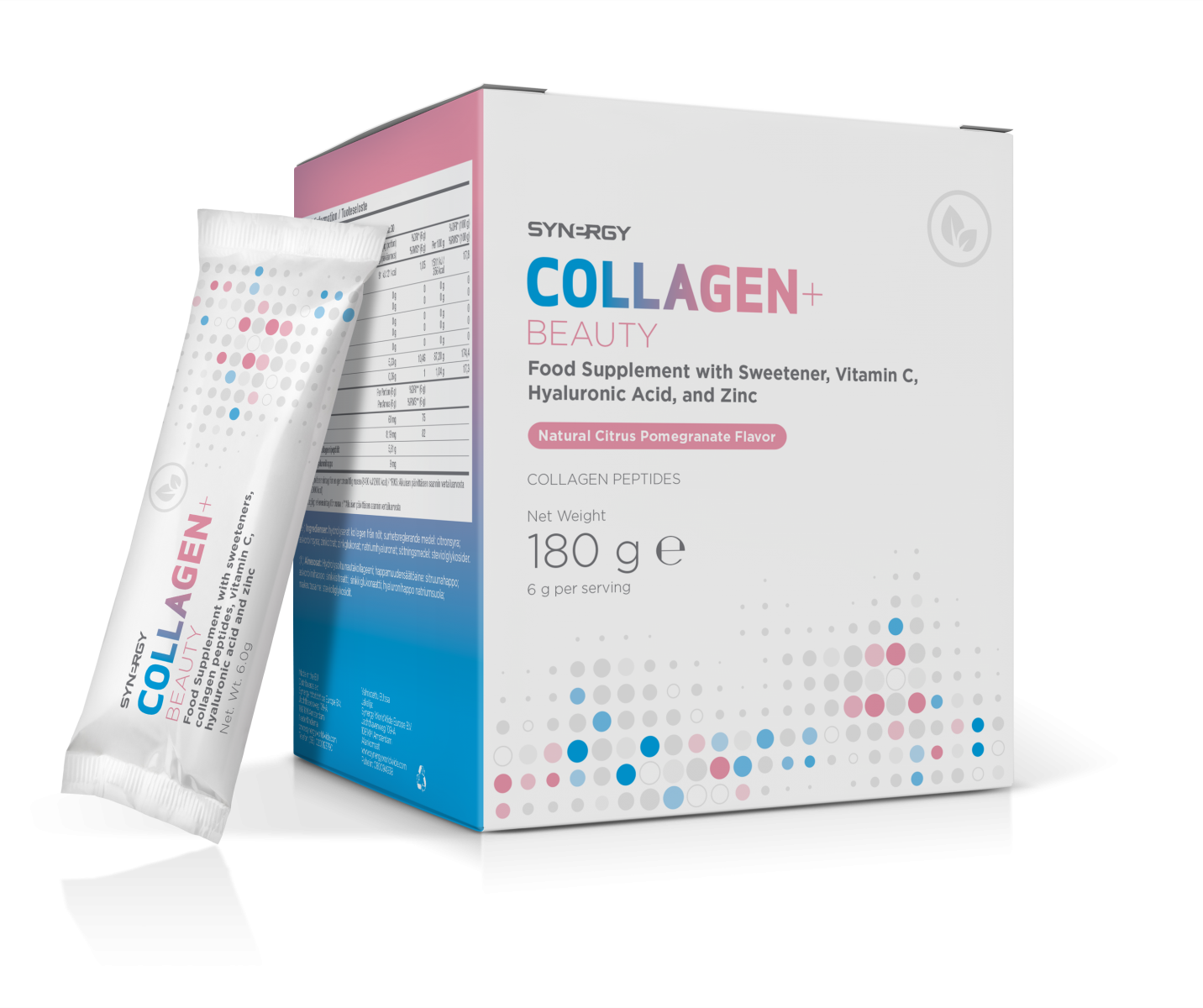 Formulated to Transform, restore, and refresh your skin, hair, and nails Collagen+ Beauty helps you look good and radiate health from the inside out.
Containing 5000mg of non GMO premium marine collagen peptides and other beauty-boosting ingredients, including resveratrol, hyaluronic acid, Vitamin C, and Zinc, Collagen+ Beauty offers increased cellular support of skin elasticity, hair and nail strength.
These easy to use sachets can be mixed in your hot or cold favourite drink.
Benefits Include
Maintains integrity of hair, skin, and nails
An enhanced formula with easily digestible marine peptides supports collagen production, hydration, and normal protein synthesis
Supports normal collagen formation for your skin
Bolsters the hydration and maintenance of skin and cartilage
Contributes to protein and DNA synthesis, which are crucial processes for tissue growth and development
If you would like to have more information about any of the skin care products and how best to take them contact Helen

To order any Synergy products click here

Prosper With Synergy offers skin care products as well as other nutritional products in East Sussex, including Eastbourne, Hastings, Uckfield, Brighton and Lewes, West Sussex, Kent and throughout the UK.

To find out more about Helen's other work go to www.helenprosper.com