Supporting and Enhancing Your Performance
Synergy's supplements are used by professional and amateur athletes around the world. For this reason two of Synergy's most popular Elite Health supplements, ProArgi-9+ and E9, are on the Cologne List®, created by the Olympic Training Center Rhineland to determine whether a supplement is acceptable to consume while competing professionally in competition.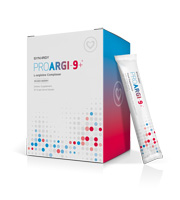 Benefits of ProArgi-9 Plus for Athletes Include:
Optimal blood circulation, ensuring the speedy distribution of nutrients and oxygen to the cells and muscles.
Increase in peak oxygen volume, exercise capacity and resistance.
Increased endurance.
Increased lean muscle mass.
Reduction in body fat.
Enhancement of performance by up to 15%.
Reduced lactic acid build up.
Reduced recovery times and reduced DOMS.
Better regulation of salt in the body.
Improved bone density.
Improved insulin production, making for more efficient glucose metabolism.
Stimulation of the pituitary gland, so naturally supporting the production of Human Growth hormone.
Lasts 24/36 hours in the body.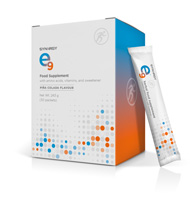 Benefits of E9 for Athletes Include:
Long-lasting, healthy energy with a unique low-calorie formulation
Support for cardiovascular health (with L-Arginine)
Enhanced mental and physical energy levels
Maintained alertness and improved cognitive capacity
Increased physical performance
Support for the body's natural ability to produce energy
Taken together Pro Argi-9+ and E9 provide a multitude of benefits.
Matteo Ciprietti Motorcyclist in the Italian Speed Championship (CIV) says During my morning and afternoon workouts, the mix between ProArgi-9+ and e9 gives me the energy to remain concentrated and strong for a long time.
THE V3 SYSTEM FOR ATHLETES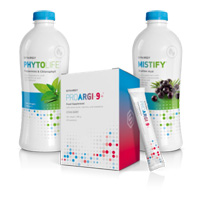 Although Pro Argi-9+, Phytolife and Mistify are stand-alone products together they form Synergy's 'Vital 3 System' formulated to work synergistically by supplying potent bioavailable nutrition to enhance the body's overall performance and wellness.
Specific Benefits of Phytolife for Athletes Include:
Maintaining alkalinity, essential if the body is to heal quickly.
Increases the production of healthy blood cells, so improving the efficiency of oxygen transport.
Antiseptic and anti-inflammatory benefits.
Supports the digestive system and regulation of the bowel.
Provision of a rapid method of delivery for magnesium, vitamin K, vitamin C, folic acid, iron, calcium and protein.
Detoxification of all organs.
Rebuilding of cells and tissues.
Specific Benefits of Mistify for Athletes Include:
Protection against harmful free radicals (proven to reduce free radical damage in the body by 43% in three weeks).
Enhancement of mental focus.
Support for the immune system.
Promotion of vigour and energy.
Help in supporting cardiovascular and digestive tract health.
Natural anti-inflammatory properties.
TOGETHER:
Pro Argi-9+ Increases Nitric Oxide 'Circulates and Enhances'
Phytolife balances pH 'Builds and Strengthens'
Mistify reduces inflammation 'Boosts and Protects'
FL-3X gel
Synergy's FL-3X for joint health and flexibility. FL-3X contains 500 mg glucosamine HCL and 300 mg chondroitin sulfate, and MSM.
Specific Benefits of FL-3X for athletes include:
Maintenance of cartilage elasticity and strength
Lubrication of the joints so increasing shock absorption
Supports flexibility
Repairs and helps prevent joint damage.
For more information on FL-3X visit the 'other products' page.
Contacting Helen Prosper, Synergy Worldwide
Prosper With Synergy offers ProArgi-9+ as well as other nutritional products in East Sussex, including Eastbourne, Hastings, Uckfield, Brighton and Lewes, West Sussex, Kent and throughout the UK.
To discuss a health problem or for more information on ProArgi-9+ and how best to take it, the business opportunity, or Helen's health coaching programmes please contact Helen