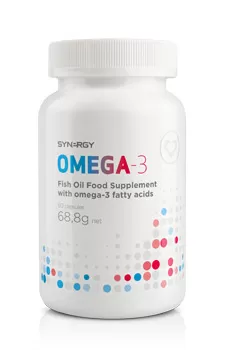 Omega 3
Highly potent Omega-3 capsules each containing 1,000 mg of oil.
Benefits of Omega 3:
Supports the health of our eyes
Promotes brain health
Important for heart health
Reduces symptoms of Metabolic Syndrome
Anti inflammatory
Supports emotional Well-being
Supports the health of your skin
Ingredients Include:
Cold water, fatty fish; mackerel, anchovy, and sardine sources known to be rich in EPA and DHA unsaturated fats, while being reliably low in contaminants.
For more information click here.

Collagen+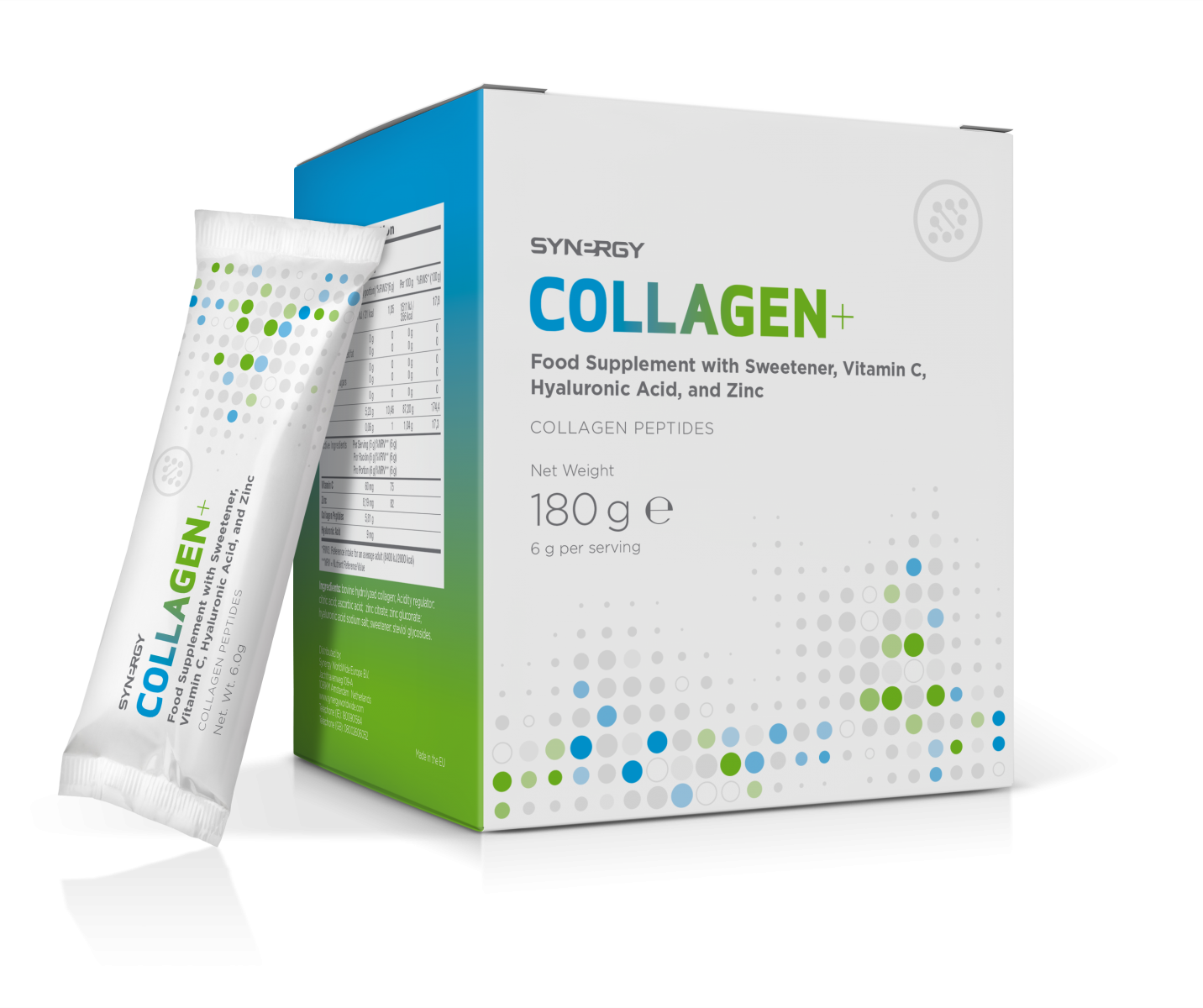 Powerful support for your bones, cartilage, muscles, skin, hair, and nails.
Collagen is a fibrous protein of connective tissues that provides structural support and enhanced strength to a variety of body tissues. Overall, collagen comprises one-third of the total proteins in our body.
Synergy's Collagen+ contains the vitamins and nutrients that; support collagen production, nourish and hydrate collagen and promote normal protein synthesis.
Ingredients include 5,810 mg Collagen peptides, Vitamin C, Zinc and hyaluronic acid.
Benefits Include
Supporting collagen production throughout the body for total body benefits
Strengthening body tissues including muscles, bones, and cartilage, skin, hair and nails
Supporting normal protein synthesis
Please note this Is not suitable for vegetarians.
For more intormation click here

Collagen+ Beauty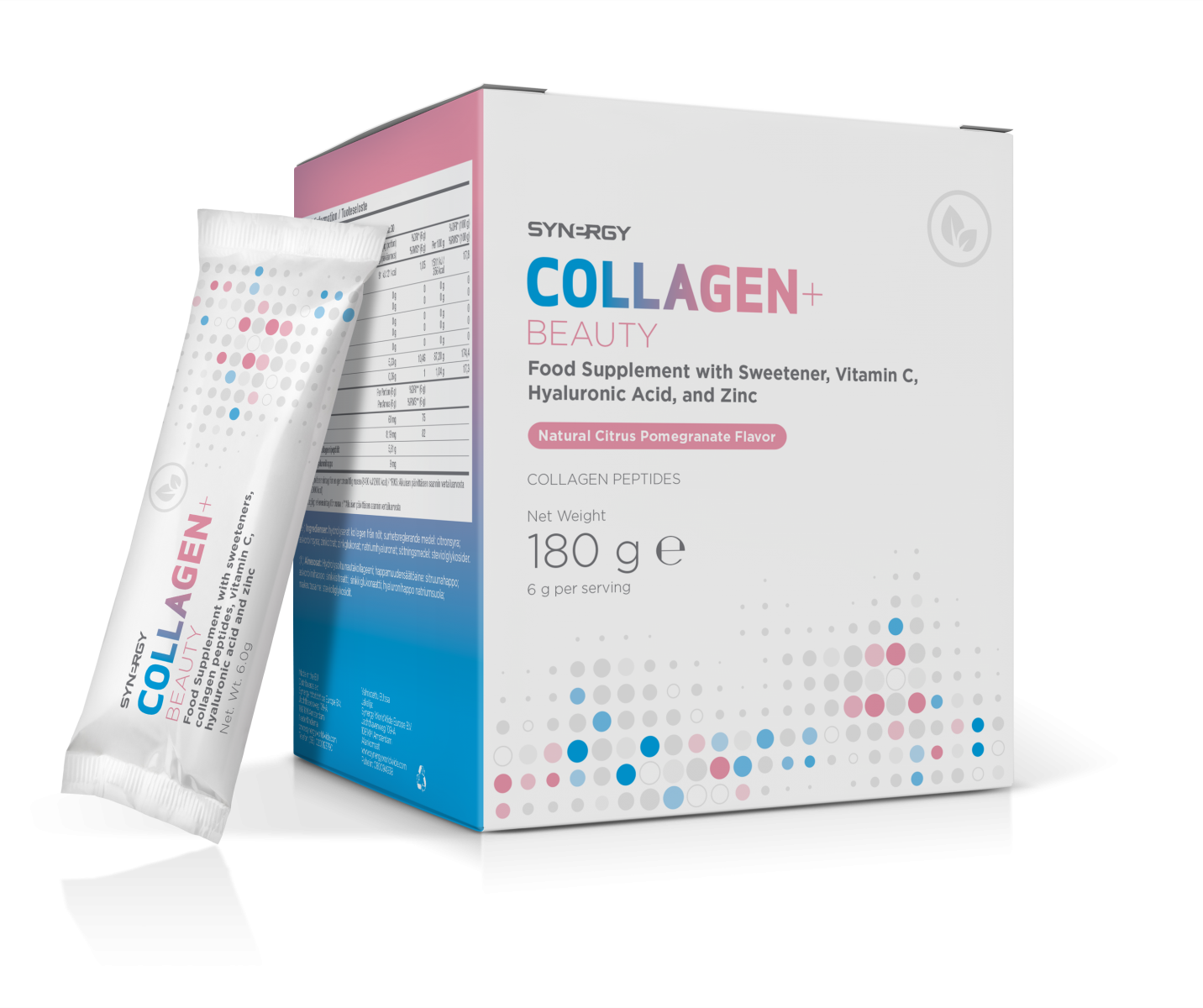 Formulated to Transform, restore, and refresh your skin, hair, and nails Collagen+ Beauty helps you look good and radiate health from the inside out.
Containing 5000mg of non GMO premium marine collagen peptides and other beauty-boosting ingredients, including resveratrol, hyaluronic acid, Vitamin C, and Zinc, Collagen+ Beauty offers increased cellular support of skin elasticity, hair and nail strength.
These easy to use sachets can be mixed in your hot or cold favourite drink.
Benefits Include
Maintains integrity of hair, skin, and nails
An enhanced formula with easily digestible marine peptides supports collagen production, hydration, and normal protein synthesis
Supports normal collagen formation for your skin
Bolsters the hydration and maintenance of skin and cartilage
Contributes to protein and DNA synthesis, which are crucial processes for tissue growth and development
For more information Click here.

FL-3X gel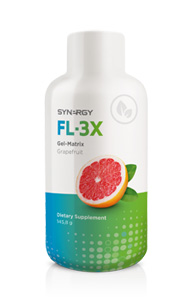 Synergy's FL-3X is the perfect complement for sports people and those with an active lifestyle as well as those that are sedentary and want to maintain flexibility and joint health. FL-3X contains 500 mg glucosamine HCL and 300 mg chondroitin sulfate, and MSM.
Benefits of FL3X include:
Aids in rebuilding and stimulating joint repair
Helps to prevents joint destruction
Helps lubricate the joints
Helps maintain cartilage elasticity and strength
Anti-inflammatory especially beneficial for osteo and rheumatoid arthritis
Ingredients include:
Glucosamine HCL, Chondroitin Sulfate, MSM, and some powerful antioxidant plant extracts such as Green Tea, Olive Leaf and Grape Seed.
For more information click here

Vitamin D3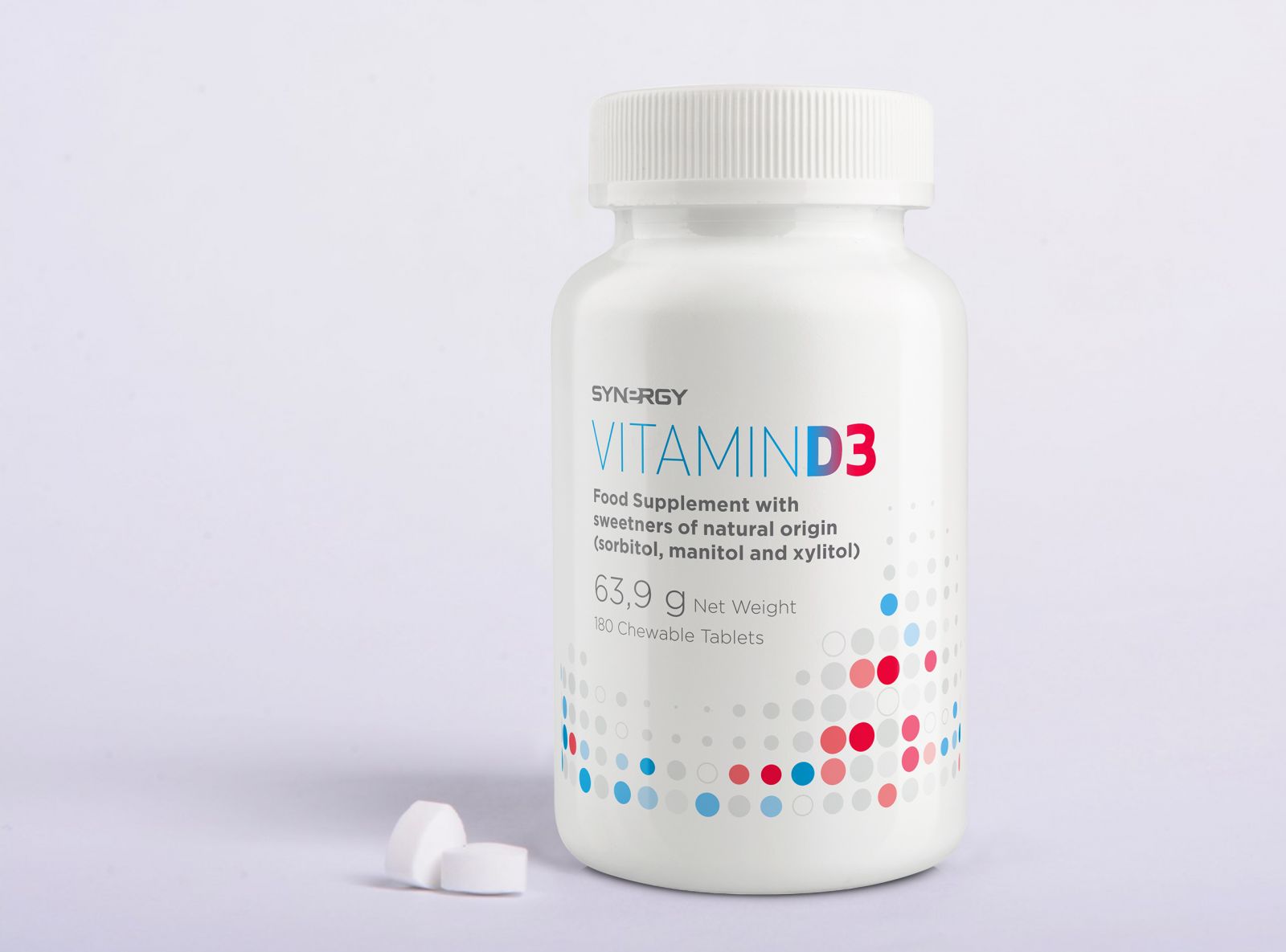 Vitamin D3 "The Sunshine Vitamin" is actually a hormone that influences more than 3000 different genes in your body and supports us both physically and emotionally.
Benefits
Provides 600 IU of Vitamin D3 per tablet
Helps support a healthy immune system
Helps regulate blood pressure and blood sugar levels
Helps maintain normal levels of calcium in the blood
Supports a feeling of positive wellbeing
Plays a role in the healthy development of muscles
Facilitates calcium absorption in the body to support a healthy skeletal system
Helps maintain bone health and mineralization
Please be aware it is possible to have too much Vitamin D and to support bone health it is best taken with K2.
For more information click here
You can test your levels with a blood test which you may get from your Dr or you can buy a test at www.vitamindtest.org.uk

ProArgi-9+ Immune Booster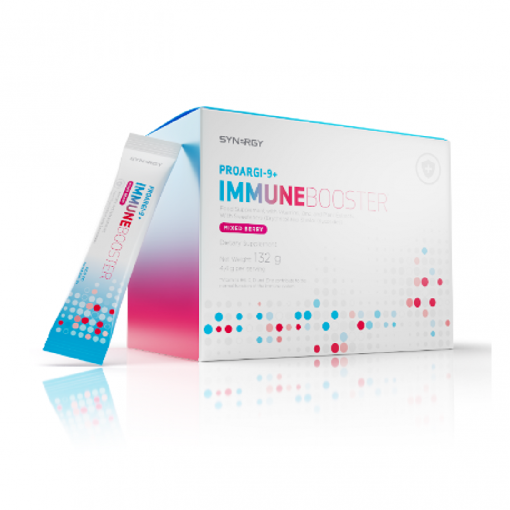 A powerful immune boosting formula containing Vitamins C, D, B6, Zinc and Beta Glucans ( naturally occuring pre biotic fibres)
Formulated to;
Support normal function of your immune system
Support activation of t-cells, macrophages, and NK cells
Activate immune cells to express more receptors for Vitamin D
Contribute to normal energy metabolism
Contribute to the reduction of tiredness and fatigue
Combine with ProArgi-9+ to maximise your body's ability to benefit from both formulas. Together they support a healthy blood flow whilst powering vital immune-supporting nutrients throughout your body. It's a "2x Boost" effect for immune strength and cardiovascular health.
For more information click here.

BRAND NEW Personalised Nutrigenetic DNA Report
Taking the guess work out of your body's nutritional needs!
Your DNA defines not only the colour of your eyes or the size of your feet, it also determines what your body can and cannot do with the food/nutrients you eat. Novogenia from Austria have partnered with Synergy to provide a unique 200 page DNA report about how your genes affect your ability to process nutrition. Finally, you will know what foods really suit you, which don't and how to fuel your body for optimal performance.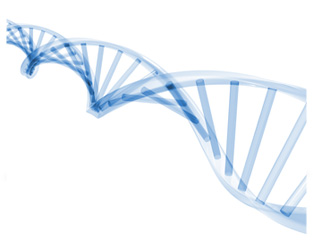 From the results of your DNA (provided by a swab test) each report provides a personal:
Optimal sports and fitness performance analysis
Comprehensive list of foods to enjoy and avoid
Information on how your body deals with alcohol, caffeine and toxins
Supplement recommendation.
The report comes with either a complete microbiome purify kit or an energy kit of pro argi-9+ and E9.
Please note this item is not yet available online so to order or for further information please contact me directly.
Contacting Helen Prosper, Synergy Worldwide
Prosper With Synergy offers ProArgi-9+ as well as other nutritional products in East Sussex, including Eastbourne, Hastings, Uckfield, Brighton and Lewes, West Sussex, Kent and throughout the UK

If you would like to have more information about a product and how best to take it contact Helen
To find out more about Helen's other work go to www.helenprosper.com and www.atouchofgentleness.org